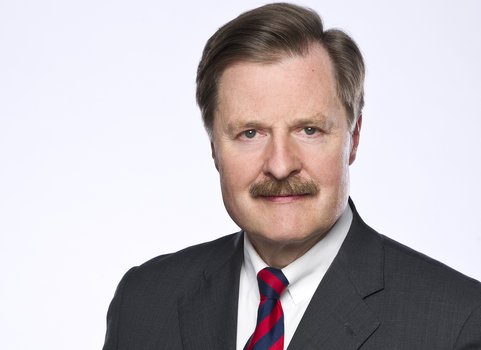 Dr. Alexander Loos
International Arbitrator – Senior Legal Consultant for Dispute Resolution
Rheinpfad 1, 40667 Meerbusch, Germany
E-Mail: Alexander.Loos@pinsentmasons.com
Tel: +49 211 88271 538, Fax: +49 211 88271 501
Mobil: +49 162 253 67 09
Education and Studies:
Studied law at Philipps University of Marburg (1968-1970, 1972-1973) and at
Westfaelische Wilhelms-University of Muenster (1972-1973);
1st State Examination, Frankfurt/M. 1973 with honors and 2nd State Examination, Frankfurt/M. 1977 with honors.
Doctor's thesis about "Antitrust Aspects of Strike Assistance among Employers" (1974-1978),
Doctor' degree (Marburg) 1980 (magna cum laude).
Fellow of the Chartered Institute of International Arbitration, London, 1988.
Training and exam as Expert Lawyer for Taxation (Fachanwalt fuer Steuerrecht), 1992-1994.
Military Service:
Compulsory service in several tank bataillons of the German and the US-Army (1973 – 1974),  various tasks as junior officer in the German Territorial Defence 1976-1983, in the German Army Reserve 1984-2013, finally as Lieutenant Colonel in a tank brigade.
Additional Qualification:
Fellow of the Chartered Institute of International Arbitration, London, 1988
Admission:
First admitted to the German bar in 1977, presently admitted to all Local and District Courts as well as all German Courts of Appeal.
Law firms:
Associate (1978), Junior Partner (1980), Equity Partner (1985), Managing Partner and CCO (1994-2001) in one of Germany's largest domestic firms with offices at Berlin, Duesseldorf, Frankfurt, Hamburg and Munich;
Head of Corporate (167 lawyers) in a European association of four internationally practicing law firms with offices at Amsterdam, Antwerp, Brussels, Paris, Berlin, Düsseldorf, Frankfurt, Hamburg and Munich (1997-2001);
Equity Member with a global law firm based in the US and in the UK (2001-2015) and after 2015 as a Consultant (to 2018); presently as a free-lancing Consultant for arbitration and mediation with Pinsent Masons Germany LLP, a British firm, specialized in construction and infrastructure.
Secondments:
Secondments to Latin American law firms at Buenos Aires, Caracas, Mexico City, San Jose and Sao Paulo (1982-1983).
Professional Memberships:
ASA – Association Suisse d'Arbitrage (since 1989), German Brasilian Lawyers Association (since 1985, founding member),  German Japanese Law Society (since 1996), IBA – International Bar Association (since 1983).
EXPERIENCE:
Initiating the legal concept of piercing the corporate veil for German limited liability companies (GmbH) in analogy to German stock corporations (1978 – 1986).
Expert on German law to a Russian arbitral tribunal of the International Chamber of Commerce, Moscow about the highest export loss ever suffered by a Soviet-Russian state company (1982-1983).
Introducing the concept, drafting and negotiating the first privatisations of municipal services by way of German Public Private Partnerships for a number of regions in Germany (1989-1996).
Advising and negotiating a leading European energy provider in its acquisition of a controlling majority in one of Germany's biggest energy companies, then owned by more than 150 German municipalities.
Representing a EU-Memberstate in the investigation, pursuance and enforcement of damage claims caused by corruptive practices of one of the world's largest providers of infrastructure.
Advising the German Federal Government and the State of North-Rhine-Westfalia in various projects for closing down nuclear plants, open-cast lignite-mining areas and in the international repatriation of nuclear waste.
Representing German and Japanese consortiums as EPC-Contractors in ad-hoc and ICC arbitrations about cost overruns and delays in more than ten multi-million Euro disputes (2003-2018).